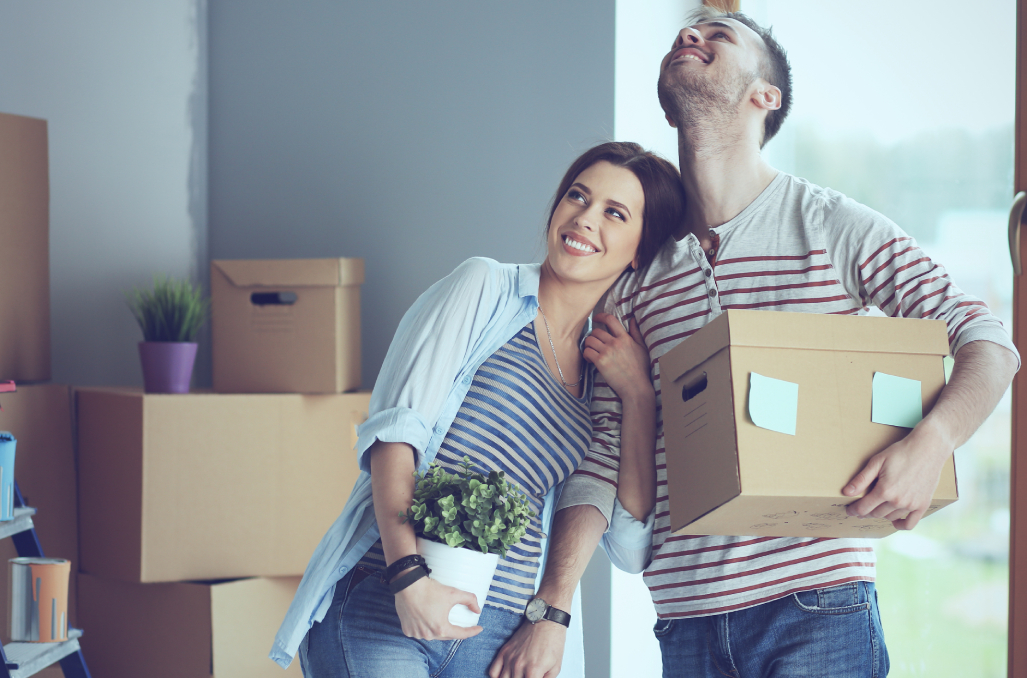 A good first step is to write down the things you would like your home to have. Think about what type of home will best suit your needs? There are many options when choosing a house and each option has its pros and cons. Do you want to buy an apartment or a townhouse? Do you want to buy a fix-upper? This will save you money on the purchase price, but how much sweat and time are you ready to put in the fixing the house? Talk to those who have recently moved and ask them for advice. What features are you looking for? Your list can include the neighbourhood, do you want to be close to family or a particular school?  Would you prefer to have a big kitchen or a big garage? These questions can help you narrow down your field of options.
"Hey, it must be the money"
Before you start shopping it's good to sit down and look at what you can afford. There are many options don't just go into one bank thinking you will get the best deal. Have a look at the house's total cost. How much will insurance and utilities cost? Do you have to pay for water? A good option is to talk to a mortgage adviser. They can offer free advice about the different options that are available to you, that can finance your mortgage. The best thing about using an adviser is that they aren't working for one bank. They offer impartial advice and will help you find the best bank or financial provider that suits your situation. If you can get pre-approved for a loan, this will save you a lot of time and energy and will give you a budget so you know how much you can afford.
Right, now you have your finances sorted and you are ready to start the house hunt. It can be a bit daunting looking through all the options of houses. Here a few tips to help as your go through all the open homes.
"My House in the middle of the Street"
You have pulled up to the house, where to start?  Here are some ideas of where to look:
Which way does the house face?It may be hard to see if the house is facing North or South, don't be afraid to ask or look at a compass on your phone.
How much storage space is available? Where can you keep your linen, the towels, the vacuum and the box of junk?
Don't hesitate afraid to lift up the rugs, or even furniture to see if it's concealing anything. Have a look through the cupboards and closets, note how wide and deep the closets are.
Write a list of all the houses you visited. Note down the pros and cons of each house. This can be valuable as you weigh up different options.
What's the neighbourhood like? Does the real estate have music on, so you can't hear the neighbours? Some even suggest to visit the neighbourhood at night and see if it feels different.  Research the schools in the area, even if you don't have kids, if you buy a house in a good school district it can affect the value as much as 20%!
If you are serious about a house, do the regular commute from the house to your work. How long does it take in traffic? How close is it to the supermarket and the other services?
A helpful hint: bigger isn't always better. The biggest house on the block only appeals to a small audience, and you never want to limit potential buyers if you want to resell in the future. Your house is only going to up in value as much as the other houses around you. It might be worthwhile buying the worst/smallest house in the neighbourhood.
If you are seriously interested in a house, gather as much information as you can, from the real estate agent.
Why is the house selling?
How much are the rates?
Is there anything that may affect the value?
Has there been any work done?
Ask the condition of the big 6 – wiring, roof, plumbing, the interior lining, piles and the exterior 
An advantage as a first home buyer is that you can move in whenever. You don't have a house to sell, you can delay the move in, or move in the house at short notice. If you are looking a buying your first home, don't hesitate to contact one of our mortgage advisers to get a free review of your financial and mortgage options. We would love to help you find your home.