Heading into the Christmas and New Year madness, you may already be thinking about where you will head off to this summer. After the crazy year we've had, it's a good time to explore our backyard and support small businesses up and down New Zealand. 
We've put together a list of some of the best spots in the country that you should check out these holidays.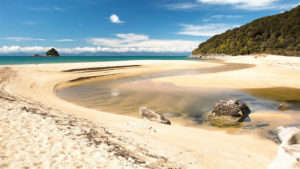 The Abel Tasman National Park
The Abel Tasman National Park is one of the smallest in New Zealand but don't worry, it makes up for its size with its outstanding beauty. Located in the North of the South Island, this place is perfect for the summer break. If getting out and about in nature is your thing, the Abel Tasman Coast Track is 3 days with an overnight stay (make sure you book in advance) and has some unbelievable views. You can also combine some kayaking into your hike or you can organise a day trip and use the aqua taxi. For those who want to enjoy something a bit more chilled, there are plenty of beaches around to relax on and enjoy the sun.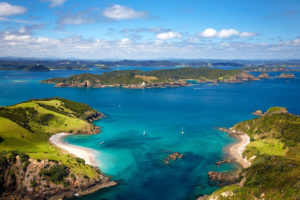 Bay of Islands
This stunning location is just 3 hours away from Auckland and has over 140 islands to explore. There are a number of cruises that take you through the bay, but in the summer months it can get quite busy so don't forget to call ahead. Book one of these cruises through the bay and you are likely to see some beautiful marine life including dolphins, penguins and even whales. If you want to see the incredible views from underwater, hire some snorkelling equipment and go exploring. The Bay of Islands can get quite busy during these summer months so make sure you book your accommodation in advance.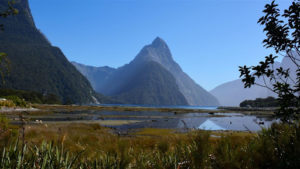 Fiordland National Park and Milford Sound
Located in the South Island, the Milford Sound is one of the best places to visit in New Zealand. Tourists come from all over the world to see this incredible location and we can't blame them. We recommend you take a full day tour to view the beautiful mountain peaks that drop down into the waters. On this tour you can see the animal colonies and waterfalls around the fiord. There are also a few hikes along the way with some breathtaking views. This world heritage site is a must-see this summer.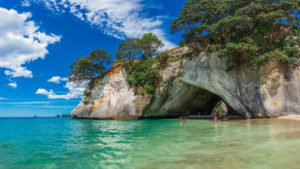 Coromandel
The Coromandel is only 2.5 hours away from Auckland but they feel worlds apart when you visit this spectacular place. Escape the hustle and bustle and visit the famous hot water beach where you can dig your own "spa pool" and relax the day away. If you want something a little more active, why not visit Cathedral Cove? At low tide a tunnel cove on the beach leads onto a second beach. This location is definitely worth it and is ideal for kayaking, boating and hiking.