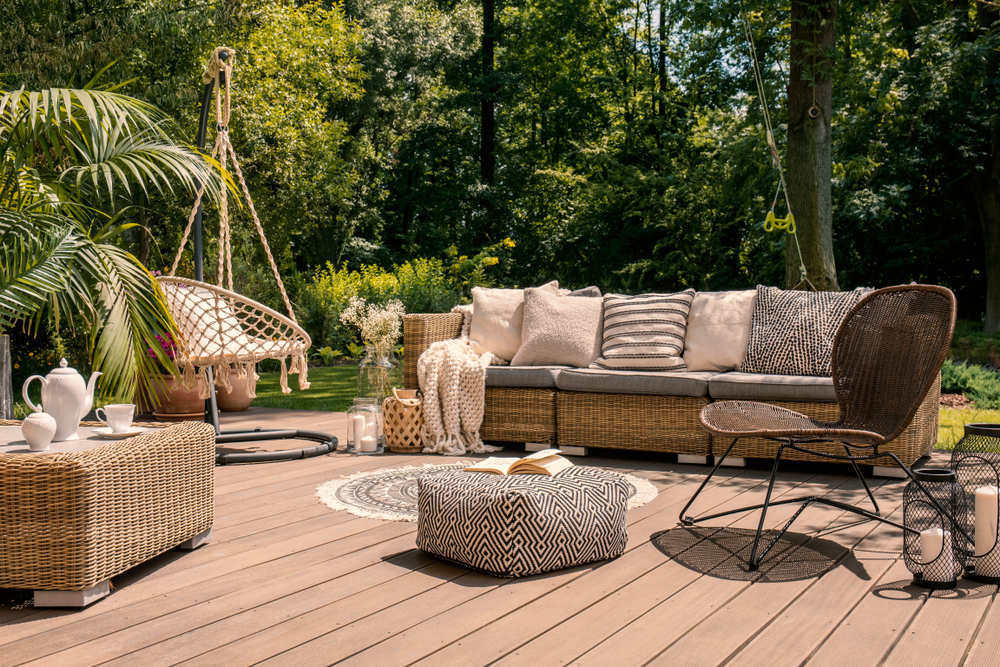 Now that the whirlwind of Christmas and New Year's is over, you'll likely be wanting to sit down and just relax. To make the most of the summer weather now that family members aren't milling around making a mess, here are some great ways to refresh your outdoor space.
Use a fresh coat of paint
A new coat of paint is an easy way to make your outdoor space look brand new and refreshed. Get a new coating for your deck to revive it after many hours of sun fading and feet tracking over it. Re-paint any outdoor furniture, or even paint it a different colour, and keep some for your doors and window panes. You'll be amazed at what a lick of paint will do!
Bring in the plants
If you've already got a few trees and bushes around your outdoor area, give them a quick trim to keep them refreshed. To make your very own oasis outside, invest in some potted plants and place them around your outdoor furniture or even hang them from the side of the house or deck – you'll be feeling the relaxing vibes in no time!
Add some colour
Instantly brighten and refresh your outdoor area by adding in pops of colour. Whether you plant some bright flowers or get some colourful outdoor cushions, making your space more colourful will make you want to spend more time there and make it appealing to any guests you might have over.
Sort out your shade
As much as we like to be outside enjoying the sun, we all know how harsh our sun can be. It's a good idea to have some kind of shade in your outdoor area, whether it's an umbrella or a shade sail. These are pretty easy to install and will make your outdoor space be the perfect relaxation spot any time of day.
Light up your space
Again, to make sure your outdoor space is usable at any time of day, installing some lighting will help. Whether it's some feature lighting in your garden or an outdoor standing lamp next to your outdoor table, a warm glow will make you want to take some time to relax before bed in the cool night air.